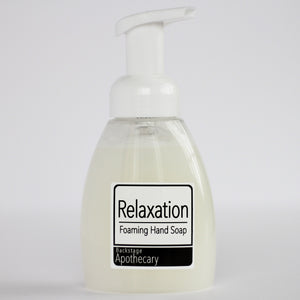 Clean your hands with organic ingredients! 
Relaxation creates an oasis with tropical and citrus notes.
We start with Organic Castile soap to get hands clean. Organic Aloe Vera soothes and hydrates while organic vitamin E's natural antioxidants promote healing. Organic Glycerin help hands retain moisture. Therapeutic-grade essential oils nourish skin.
Ingredients: Distilled Water, Organic Coconut Oil, Organic Argan Oil, Organic Jojoba Oil, Organic Hemp Oil, Organic Olive Oil, Organic Vegetable Glycerin, Organic Aloe Vera, & Organic Vitamin E with Copaiba, Lime Peel, Cedarwood, Vanilla, Ocotea, and Lavender Therapeutic-grade Essential Oils