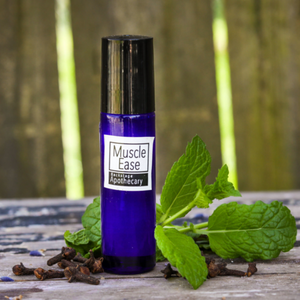 Muscle Ease has a refreshing, stimulating aroma and offers a cooling sensation when applied to the skin. Wintergreen's tingle makes you know it's working. 

Apply directly to sore muscles after a workout or to aching muscles anytime
This product is available in a 10 ml cobalt blue glass bottle with a stainless steel rollerball.
Ingredients: Organic Coconut Oil with Wintergreen, Helichrysum, Clove, and Peppermint Therapeutic-Grade Essential Oils