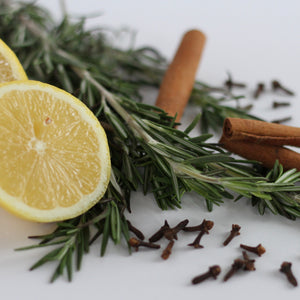 Clean your hands with organic ingredients! 
Clean's bold, spicy scent activates your senses with the aromas of clove, cinnamon, and lemon.
This blend contains oils said to be used by thieves when they robbed plague victims, keeping them healthy even as they were exposed to life-threatening germs. 
We start with Organic Castile soap to get hands clean. Organic Aloe Vera soothes and hydrates while organic vitamin E's natural antioxidants promote healing. Organic Glycerin help hands retain moisture. Therapeutic-grade essential oils nourish skin.
Ingredients: Distilled Water, Organic Coconut Oil, Organic Argan Oil, Organic Jojoba Oil, Organic Hemp Oil, Organic Olive Oil, Organic Vegetable Glycerin, Organic Aloe Vera, & Organic Vitamin E with Clove, Lemon, Cinnamon, Eucalyptus, and Rosemary Therapeutic-grade Essential Oils